Optional Features for the Genesis STAAGE Model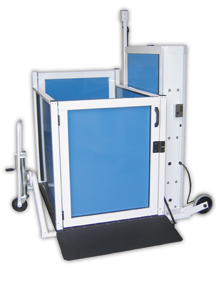 STAAGE - Custom Color Finish
Custom Finishes
The STAAGE can be finished with a wide variety of RAL colors. These paints can be applied to the frame and components of the STAAGE.
Lower landing platform gate
A lower landing gate (see picture on the left) is available as an option.
Upper landing call station
The upper landing call station is adjustable to adapt to the lifting height of the application.