Home Elevator Fixtures
Garaventa Home Elevators come standard with high quality, durable fixtures including the Car Operating Panel (COP), hall stations and handrails. Optional Premium Fixtures are available for added style and elegance.
Standard Fixtures
The standard COP, hall station and handrail finish is brushed stainless steel. Hall stations are available keyed or keyless.
Car Operating Panel (COP)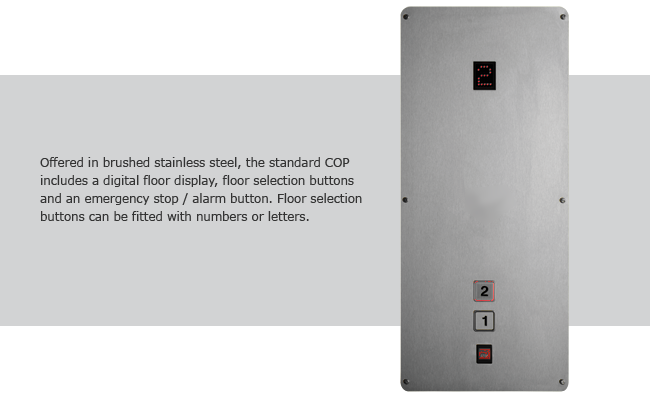 Hall Stations
Hall Stations can be keyed or keyless.Key switches available with keys removable in either the on or off position. Available in brushed and stainless steel.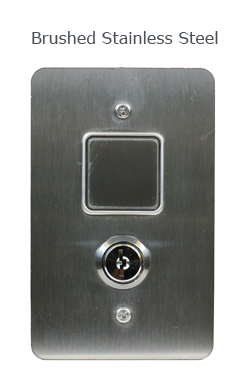 Handrails
One handrail is standard, located on the same wall as the control panel, additional handrail may be added. Available in brushed stainless steel.
Brushed Stainless Steel